After my first winter break as a frosh, I struggled with a second wave of homesickness when I returned to campus for the spring semester. I was told by an upperclassman that it gets easier leaving home each time as you got older. That being said, you would think by this point in my undergraduate career it would at least be easier to leave home and come back to school. I can tell you that for me, it still difficult to leave home. Honestly, I feel like it always will be because after all, home is home. No matter how much of a home we find in the places we move to and live, there will always be something irreplaceable about going back to where you came from.
It was particularly hard to come back this spring for two reasons. Firstly, because of my interview in Houston, I got home much earlier than I would have normally. As a result, I was home for just over five weeks, the longest amount of time I've been able to spend at home since I've been at Bryn Mawr. I am very grateful for this, as I was able to spend quality time with family and friends. The second reason was knowing that once I came back, it would be the beginning of the end. As I landed in Philadelphia it struck me that it could be the last time I was flying into the area, at least as a college student.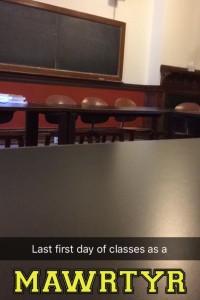 When I got back to school, I made it a priority to begin getting back into a schedule and routine to try and make settling back into the rigor of Bryn Mawr after over a month off as easy as possible. The semester started and if there's one thing BMC's academic and social culture doesn't understand, it's the idea of slowly easing into things. It's only the second day of the second week and my calendar is already flooded with to-do lists, meeting times, and emails to send. Having received the green light to begin collecting data for my thesis, I also have that on my mind. While I am thrilled and extraordinarily excited about that, there is so much going on already that it is very easy to get hung up on what's happening in the upcoming weeks and months that we forget to notice and cherish what is happening in the moment.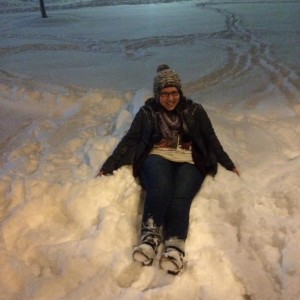 One thing I am going to make sure to do this semester is notice and appreciate the small things… small accomplishments… things that would usually go unnoticed when there are so many other things we are trying to juggle. One thing that was impossible not to notice was the blizzard we had over the weekend! Winter Storm Jonas brought us mawr snow than we knew what to do with! (See what I did there? 🙂 ) There is certainly beauty all around us, snow or no snow, and I am going to be soaking up every bit of it the next four months.