Just when I was about to give up hope that I would find a good and authentic restaurant that reminded me of home before I graduated, I found the most delicious place I've been to on our section of Lancaster Ave. this weekend. With six months to spare, I found El Limon, a Mexican Taqueria just a seven minute walk away from campus. During my first year, I was pretty homesick. I missed my family, friends, home, and of course the local food! The town of Bryn Mawr has some pretty diverse choices for a dinner out with friends with everything from Indian, sushi, Chinese, pizza, pub fare, and (almost) everything in between. Bryn Mawr was missing a yummy Mexican restaurant. We used to have a Qdoba and Ardmore has a Chipote, but those can't compare!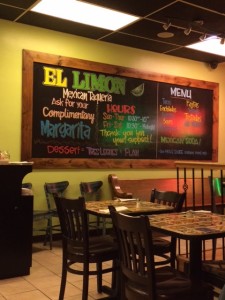 Funnily enough, I found one in Edinburgh, Scotland before we had one here! El Limon is a local chain with a handful of other locations in the area. According to some internet research, the Bryn Mawr location opened up in July and it has stellar reviews from people online, and my opinion is no different. One of my best friends and I went on Friday evening.
When we arrived, it was starting to get busy, but it wasn't too crowded yet. The staff were all very welcoming and our waitress was so friendly. The menu offered a little bit of everything and I saw many familiar items from home. By the time our meals came, the whole restaurant was bustling.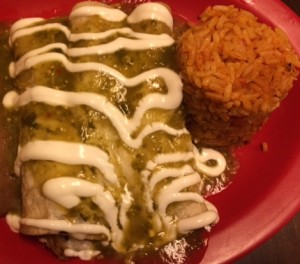 All of the prices were incredibly reasonable, an almost rare quality in this area, and the portions were more than enough. I got the carnitas enchiladas with tomatillo sauce and my friend ordered nachos with steak on top. We were both very content and full by the end of our visit. I only wish El Limon had been around the last three and a half years! It would have been a little taste of home without the long flight 🙂 I'd certainly give it two thumbs up and will be going back soon!